Occupational Therapy (OT) is a healthcare field that works with people with disabilities resulting from birth, injury, illness or aging. It is a holistic, person centered intervention process that focuses on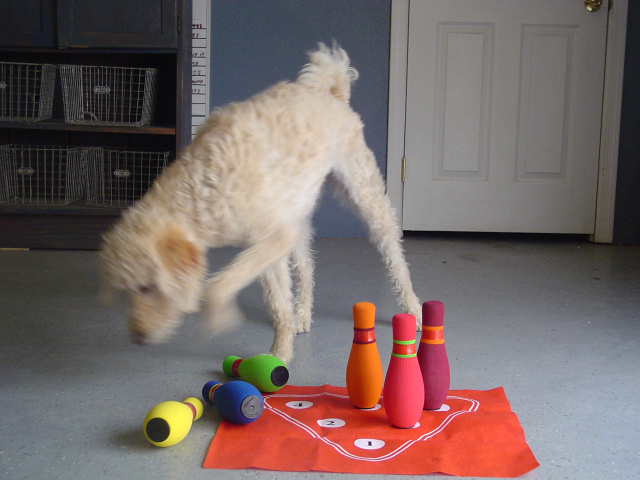 strategies to improve a person's ability to participate in any activity that is meaningful to them. Individuals may have compromised musculoskeletal functioning, nervous system disorders, developmental disorders, sensory disorders, cognitive or perceptual disorders, mental disorders, systemic disorders or immunologic diseases which impair their ability to perform daily life activities.
Occupational Therapists use a knowledge base of neurology, anatomy, physiology, Kinesiology, [human] development, psychology, psychosocial development, task [and biomechanical] analysis and [use a variety of] therapeutic techniques to work with people of all ages (Williams and Shellenberger, 1996, 1994).
---

What do occupational therapists do?
Occupational Therapists teach self-help skills to people of all ages and abilities so they may engage in areas of life that they find purposeful and meaningful, such as activities of daily living, education, work, leisure, play, and social participation. OT's may facilitate skill development within the person, modify the environment or recommend choices for adapted equipment and assistive technology.
Who do occupational therapists serve?
OT's works with people of all ages including neonatal, pediatric, adolescent, adults, and geriatrics
who have difficulty participating in daily life activities secondary to complications stemming from birth, illness, injury or aging. Examples include:
Pediatrics (Developmental Delay, Cerebral Palsy, Autism, Attention Deficit Disorder…)
Adolescents and adults (Developmental Disabilities, Mental Retardation, Sensory Concerns, Autism, Down Syndrome....)
Geriatrics (Alzheimer's, Strokes, Hip/knee Replacements...)
Physical disability (Spinal Cord Injury, Hip Replacements, Traumatic Brain Injury....)
Mental health (Post Traumatic Stress Disorder, Depressions, Bipolar....)
Cognitive (Memory, Impulsivity, Orientation, Problem Solving…)
Work related injuries (Carpal tunnel, Equipment Injuries, Organization)
Vocational rehab (Life Coach, Job Exploration and Acquisition…)
Ergonomics (Workplace Injury Prevention)
Assistive technology (wheelchairs, adaptations to home & work, assistance animals)
People who are going through a disease process (Lou Gehrig's, AIDS, Huntington's Disease…)
Where do OT's work?
| | | | | |
| --- | --- | --- | --- | --- |
| Private Practice | Daycare/Schools | Hospitals | Rehabilitation Facilities | Day programs |
| Detention centers | Treatment centers | Homes | Mental Health Facilities | Clinical settings |
| Work settings | Community settings | Daycare | | |

Anywhere a client wishes to participate in activities that they find meaningful!

New Clients:
Please complete the online new client packet below. You will need a digital copy with the front and back of the participant's insurance card, and a referral from the participants primary care physician (must have a diagnosis, and referral for occupational therapy evaluation and treatment). If you are unable to complete the digital new client packet, please contact us at the phone number listed below.
Phone: 505-228-4650
Email to info@dogwoodtherapy.com or Snail mail to 3108 Alamogordo Dr NW, Albuquerque, NM 87120 or
Fax toll free: 1-866-904-9976
New Client Packet - Pediatric and Adults with Developmental Disabilities
New Client Packet - All Other Adults (acute injuries, ongoing mental health, veterans, etc.)
OT's in the making:
"I came to Dogwood as a dog trainer for Assistance Dogs of the West. Over time, I worked in occupational therapy sessions using animal assisted therapy and also in training dogs for people with disabilities. While there was a lot to learn, and the experience was challenging, I witnessed the bond between animals and people, and saw the growth they can both experience. Melissa challenged me to continue to grow while encouraging my learning. My experience at Dogwood has shaped me personally and professionally, by influencing my career choice. I am now in OT school and will surely be able to use my experience to continue using and learning skills working with people with disabilities and with animals." ~ Kristy